Just before we closed out last year, Kagoshima's Sata Souji Shoten announced the Akayane Craft Gin. They've since been dabbling quite a bit, producing potato-shochu-based spirits flavored with yuzu, green tea, sansho, and ginger.
Now only 4 months later they're back to gin again: Akayane Craft Gin Heart (Haru). It seems that Sata Souji Shoten has had an ongoing relationship with French artisan eau de vie producer Jean-Paul Mette since 2005, and this new gin is a result of months-long collaboration between Mr. Mette and Akayane. Mr. Mette visited the distillery in November of last year, and after some back and forth, he eventually proposed that they work together to create a gin. He's visited the distillery several times since then.
The result of their efforts and airline miles is a limited-edition first run of 250 bottles of the Akayane Craft Gin Heart (Haru). While the regular Akayane Craft Gin uses only juniper as a botanical, Heart (Haru) here contains six: cherry blossom, yuzu, matcha, sansho, kombu, and juniper. "Haru" means spring by the way — cherry blossom is the main botanical for this one. The company expects to also release new gins for each season going forward, focusing on seasonal botanicals.
Musashiya has it available for pre-order for 4050 yen after tax, 47% abv at 720ml. Shipments begin on April 11.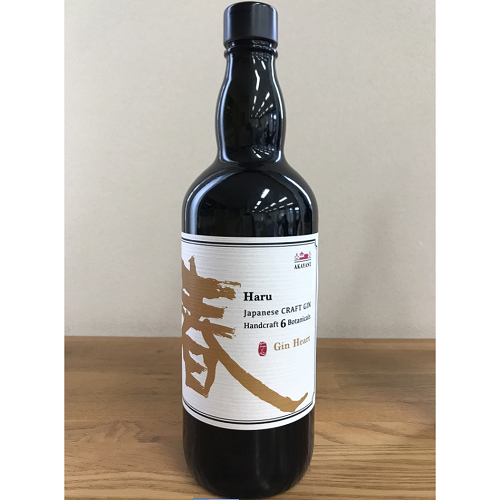 Hi there! I created and run nomunication.jp. I've lived in Tokyo since 2008, and I am a certified Shochu Kikisake-shi/Shochu Sommelier (焼酎唎酒師), Cocktail Professor (カクテル検定1級), and I hold Whisky Kentei Levels 3 and JW (ウイスキー検定3級・JW級). I also sit on the Executive Committees for the Tokyo Whisky & Spirits Competition and Japanese Whisky Day. Click here for more details about me and this site. Kampai!