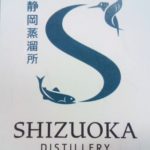 Craft whisky distillery news keeps rolling in this week! Next up is the Shizuoka Distillery, who has posted on their blog that they'll be opening up reservations of their "Premium Bottle Selection" subscription program from October 12 at 12PM JST.
How does the Premium Bottle Selection reservation program work?
In March of every year, from 2018 to 2023, you'll be sent 6 different whisky bottles. 2018 to 2020 is 200ml each, but from 2021 to 2023 you'll get 700ml bottles. The idea is that you can see how the whisky ages over the course of the years, beginning with the new pots next year, out to the 5YO slated for 2022.
This privilege will set you back a smooth 275,940 yen after tax. But it's an awful lot of whisky too, 16.2L in fact. Ultimately you're looking at about 12,000 yen per bottle, were they all 700ml.
Reservations open up at 12PM JST on October 12 on the company's official webstore, so move quickly if you want to be one of the first to try Shizuoka's best! Note that you can only pay using a Japanese bank account, and I assume they'll only ship to Japan. So outside of Japan, the secondary market may be easier.
Shizuoka Distillery is a venture by importer Gaia Flow, handling brands like Blackadder, Sweden's Mackmyra and BOX, Belgium's Asta Morris, and India's Amrut. Back in 2015, in preparation for launching the Shizuoka Distillery, Gaia Flow purchased the distilling equipment of the legendary Karuizawa Distillery (which closed in 2011). It appears they purchased everything as-is. Of the stills, they were only able to salvage the #3 spirit still — the others were simply too old to be used going forward. Instead, the #1 and #2 mash stills will be display items at the Shizuoka Distillery. They were also able to salvage the grain mill and barrel hoop driving machine, but none of the filtering equipment, fermenters, or the mash tun.
Hi there! I created and run nomunication.jp. I've lived in Tokyo since 2008, and I am a certified Shochu Kikisake-shi/Shochu Sommelier (焼酎唎酒師), Cocktail Professor (カクテル検定1級), and I hold Whisky Kentei Levels 3 and JW (ウイスキー検定3級・JW級). I also sit on the Executive Committees for the Tokyo Whisky & Spirits Competition and Japanese Whisky Day. Click here for more details about me and this site. Kampai!