Buntan is the Japanese word for pomelo. If you've never had one, imagine a grapefruit, but sweeter, closer to an orange.
Now add some vodka and soda, and you're close to Kirin's upcoming Hyoketsu Strong Tosa Buntan. Launching on November 7 in 350ml and 500ml sizes, 9% abv. It's a mere 0.3% fruit juice (Tosa Buntan quickly sell out every year), so Kirin's stretching quite a bit here. That said it's a limited release, so don't hesitate if you want to give it a try! Although Kirin did a regular Hyoketsu with the buntan flavor last year, this is the first year they're offering it in the STRONG version.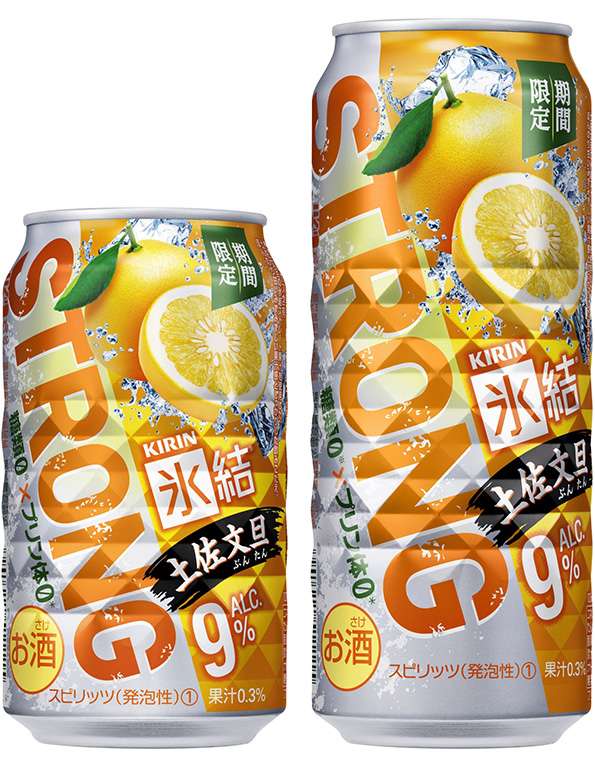 Hi there! I created and run nomunication.jp. I've lived in Tokyo since 2008, and I am a certified Shochu Kikisake-shi/Shochu Sommelier (焼酎唎酒師), Cocktail Professor (カクテル検定1級), and I hold Whisky Kentei Levels 3 and JW (ウイスキー検定3級・JW級). I also sit on the Executive Committees for the Tokyo Whisky & Spirits Competition and Japanese Whisky Day. Click here for more details about me and this site. Kampai!