Back in 1994, Asahi Beer created a craft beer company named "Tokyo Sumidagawa Brewing." It's taken them over 20 years but they are finally releasing 3 different kinds of beer to the general public.
The first question of course is why it's taken them so damn long. What have they been doing, besides drinking their own product? Well according to the official website, the main purpose of the company up to now has been education it seems — they've worked 40 different small breweries to create around 30 different kinds of craft beer. Tokyo Sumidagawa Brewing themselves have come up with around 150 different recipes for craft beer. They've also worked with some NPOs to, for example, use barley from the earthquake-stricken Tohoku region to create a craft beer.
Considering the company is (presumably) fully funded by Asahi from day one and was never independent, it's really hard to justify the "craft" designation they've applied to themselves. Sure, loosely speaking, you could call any small-batch beer a craft beer. But how much autonomy did they ever have, or will have going forward? We're unlikely to ever get an answer for that, so the product will need to speak for itself.
Tokyo Sumidagawa Brewing is launching the below three craft beers:
Kolsch style, brewed using surface fermentation to make it both lively yet refreshing. 5%
Aromatic Weizen, made with malted wheat for a soft flavor and fruity aroma. 5%
Bitter Stout, using 100% bitter hops for a deep and rich bitter taste. 6.5%
So a kolsch, a weizen, and a stout. Not exactly a craft beer lover's dream! But who knows, maybe you'll be blown away.
These three beers are launching at various restaurants and bars in Tokyo's 23 wards on September 12, however if you can't wait to try them, head over to Asahi's headquarters just across the bridge from Asakusa.
Asahi has revamped the restaurant/bar building that sits in the shadow of their headquarters, and is opening two new restaurants on July 21. Tokyo Sumidagawa Brewing beer restaurant with meat dishes on 2F, and Tokyo Sumidagawa Brewing Baru Style has pizza, pasta, and tapas on 1F. You can of course try out the above three new releases, as well as Tokyo Sumidagawa Brewing's existing Azumabashi Pale Ale.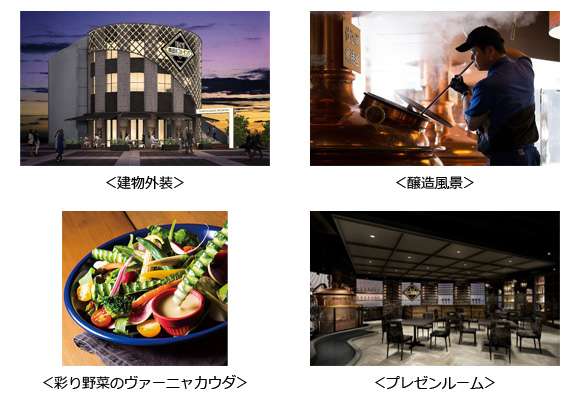 Hi there! I created and run nomunication.jp. I've lived in Tokyo since 2008, and I am a certified Shochu Kikisake-shi/Shochu Sommelier (焼酎唎酒師), Cocktail Professor (カクテル検定1級), and I hold Whisky Kentei Levels 3 and JW (ウイスキー検定3級・JW級). I also sit on the Executive Committees for the Tokyo Whisky & Spirits Competition and Japanese Whisky Day. Click here for more details about me and this site. Kampai!