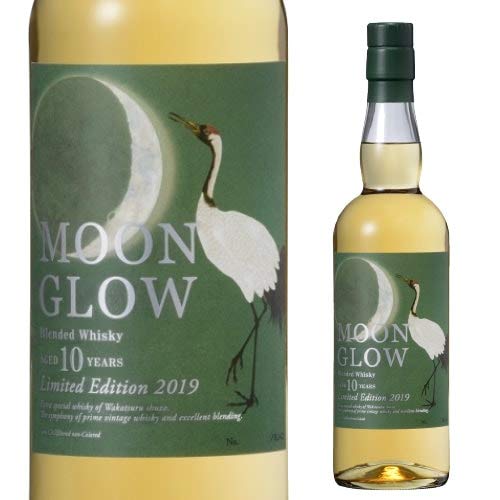 The fourth release in the Moon Glow series from the Wakatsuru Saburomaru Distillery looks to be upon us some day soon. Named simply "Moon Glow Limited Edition 2019," it follows in the footsteps of last year's release, again using 20-year malt blended with 10-year grain.
This time around the grain component has been finished in red wine casks, perhaps pushing it towards a bit more sweetness. And the label is now green!
Moon Glow Crescent 2018 was recently selected as the best limited release blended whisky in the under 12 year category for Japan at the World Whiskies Awards. Using imported whisky or not, it looks like Wakatsuru Saburomaru has a good handle on blending!
Hi there! I created and run nomunication.jp. I've lived in Tokyo since 2008, and I am a certified Shochu Kikisake-shi/Shochu Sommelier (焼酎唎酒師), Cocktail Professor (カクテル検定1級), and I hold Whisky Kentei Levels 3 and JW (ウイスキー検定3級・JW級). I also sit on the Executive Committees for the Tokyo Whisky & Spirits Competition and Japanese Whisky Day. Click here for more details about me and this site. Kampai!