Medicinal liqueur maker Yomeishu is getting into craft spirits with the upcoming release of two craft gins and a gin-based liqueur. All three of them lean on Kuromoji, or Lindera umbellata, as a botanical.
Their chief product of the same name, Yomeishu, is probably Japan's oldest medicinal liqueur. Its history goes way back to around 1602, and it was Japan's first trademark, granted by the Tokugawa Shogunate. So the company definitely knows a thing or two about herbal remedies.
While many medicinal liqueurs in like Chartreuse and Jägermeister have walked away from their medicinal roots and now stand on their own in bars throughout the world, Yomeishu liqueur has remained medicinal the entire time. It's still classified a Class 2 Drug under Japanese law, and is sold at drug stores throughout the country, meaning even children can buy it despite it being 14% abv. Their factory is located in Komagane, Nagano, which is also home to Hombo Shuzo's Mars Shinshu Distillery. They are only about 5km apart!
Anyway, this latest move seems to be quite a departure from the world of Asian herbal cures, as it's the first time Yomeishu is making an actual spirit for, well, enjoyment.
The flagship gin is called Kanomori, and it has 18 botanicals besides the aforementioned Kuromoji. Kuromoji is known for its aromas, so in recent times it's sometimes used in making essential oils and flavorings. Kuromoji is also found in Yomeishu itself. Kanomori roughly translates as "Forest of Aromas," and the marketing spiel says the gin is so aromatic you'll be left speechless. Yeah right! 47% abv, 700ml, 4500 yen before tax.
The more affordable "Kanoshizuku" is another craft gin, but the number of botanicals drops down to 11. 300ml, 37% abv, and a mere 880 yen before tax. They are calling this one an "entry-level" craft gin, so it's probably not nearly as complex as its bigger brother.
Finally there's a new liqueur that uses two types of grapefruit mixed with herbs like rosemary, and uses the Kanoshizuku as a base. It's 22% abv, 880 yen for 300ml.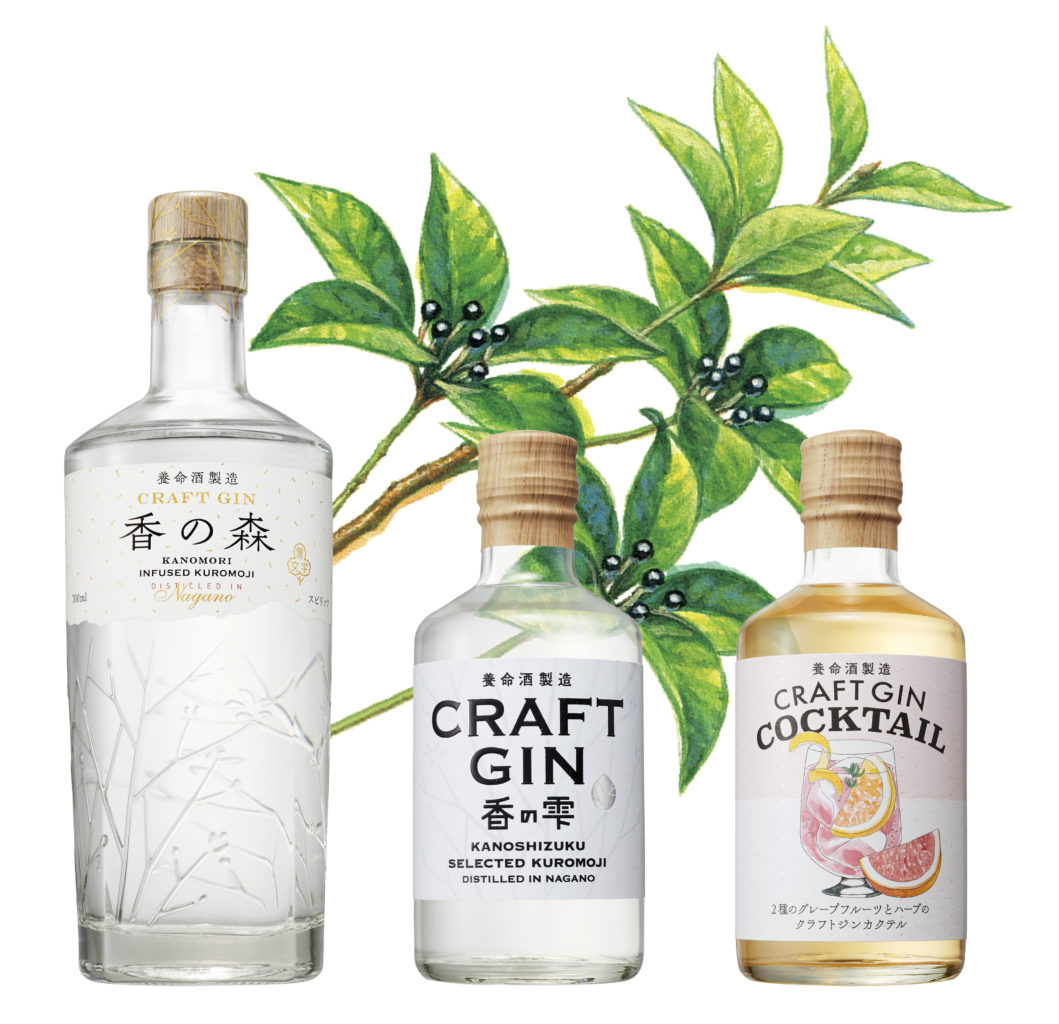 Hi there! I created and run nomunication.jp. I've lived in Tokyo since 2008, and I am a certified Shochu Kikisake-shi/Shochu Sommelier (焼酎唎酒師), Cocktail Professor (カクテル検定1級), and I hold Whisky Kentei Levels 3 and JW (ウイスキー検定3級・JW級). I also sit on the Executive Committees for the Tokyo Whisky & Spirits Competition and Japanese Whisky Day. Click here for more details about me and this site. Kampai!