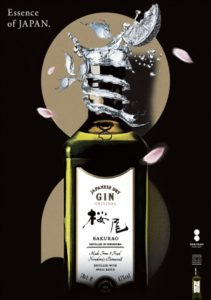 Two new awards to add to the mantle! Sakurao Gin Original has won "Best of Gin" at the Los Angeles International Spirits Competition, a first for any Japanese gin. Read my recent review of Sakurao Original here!
Right behind that, Asahi has announced that Nikka Coffey Vodka has won a Gold at International Spirits Challenge. Coffey Vodka joins its Coffey-series brother Nikka Coffey Malt Whisky in getting an award from ISC.
Congratulations to both the Sakurao Distillery and Nikka Whisky!
I'm Whiskey Richard, and I am the founder of nomunication.jp. I've lived in Tokyo for over a decade, and I am a certified Shochu Kikisake-shi/Shochu Sommelier (焼酎唎酒師), Cocktail Professor (カクテル検定1級), and I hold Whisky Kentei Level 3 (ウイスキー検定3級). Click here for more details about me and this site. Kampai!