Yes, Devilman Whisky is now a thing. Go Nagai's iconic manga series Devilman saw an extremely well-received revival last week in the form of Devilman Crybaby on Netflix. The original series actually only ran for around a year from 1972 to 1973. Since then though it's built something of a cult following, perhaps due the often comical over-the-top violence.
But it turns out it also makes a quite good single grain whisky. Invergordon 1972 was the whisky selected to earn the commemorative label as it was distilled in the same year as the manga and anime began running. And apparently, it's really smooth!
Unfortunately, you already missed it. 252 bottles of the 48.9% abv whisky came and went within hours from Shogakukan's PAL Shop. Just for your reference they each went for 29,160 yen.
Looking for more manga-based whisky? We covered the Golgo13 whisky last year.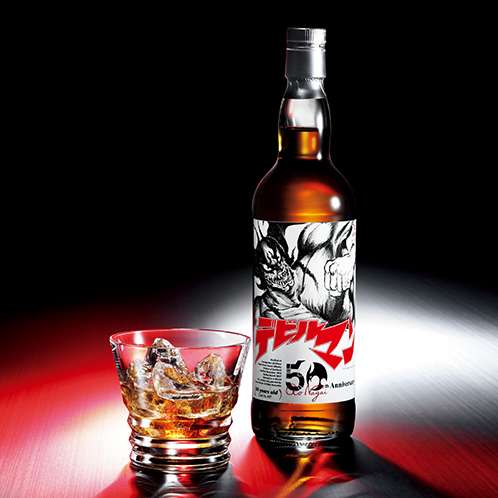 Hi there! I created and run nomunication.jp. I've lived in Tokyo since 2008, and I am a certified Shochu Kikisake-shi/Shochu Sommelier (焼酎唎酒師), Cocktail Professor (カクテル検定1級), and I hold Whisky Kentei Levels 3 and JW (ウイスキー検定3級・JW級). I also sit on the Executive Committees for the Tokyo Whisky & Spirits Competition and Japanese Whisky Day. Click here for more details about me and this site. Kampai!