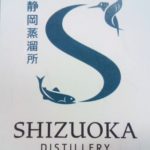 Reservations for next year's private casks at the Shizuoka Distillery are opening up soon. Beginning at 12PM JST on December 12, you can make your reservation via Whisky Port.
Casks are priced as below:
Barrel (195L): 1,188,000 yen for peated, 1,080,000 yen for non-peated. Max age 10 years, 240 bottles
Quarter (120L): 732,600 yen for peated, 666,000 yen for non-peated. Max age 7 years, 120 bottles
Octave (60L): 366,300 yen for peated, 333,000 yen for non-peated. Max age 5 years, 50 bottles
All casks are ex-bourbon. Upon bottling you're also responsible for alcohol tax, sales tax, the bottling fee, and shipping. Payment must be made via bank transfer. So: how much of a fan of Japanese whisky are you? You have just over 2 weeks to decide!
Hi there! I created and run nomunication.jp. I've lived in Tokyo since 2008, and I am a certified Shochu Kikisake-shi/Shochu Sommelier (焼酎唎酒師), Cocktail Professor (カクテル検定1級), and I hold Whisky Kentei Levels 3 and JW (ウイスキー検定3級・JW級). I also sit on the Executive Committees for the Tokyo Whisky & Spirits Competition and Japanese Whisky Day. Click here for more details about me and this site. Kampai!