Four new releases of brand-name Scotch coming to Japan this winter!
Glenmorangie Astar's triumphant return hits Japan as well, with limited releases being made available only to wholesalers by MHD beginning this November. Apparently Dr. Bill Lumsden was able to secure more of the "designer" casks from Missouri's Ozarks, allowing this kind of Glenmorangie to happen again. It's going for 11,880 yen here in Japan, 700ml, 52.5% abv.
Kirin brings along Diageo's Johnnie Walker 18 from December 5. As the world's best-selling scotch, they have access to some 800,000 casks, and for this they're using only casks that have been sitting for at least 18 years. No word on price but it's 700ml and 40% abv.
Suntory will be getting their hands on 5000 bottles each of Ballantine's Single Malt Glenburgie 15 and Ballantine's Single Malt Miltonduff 15. This may be your only chance to drink single malts from these two distilleries for a very, very long time. Their entire stock is dedicated to the normal Ballantine's, which sells 80 million bottles per year. These are launching on January 23, 7000 yen apiece at 40% abv and 700ml. Looks like the third single malt component of Ballantine's, Glentauchers, isn't coming to Japan as it's not mentioned at all in the press release.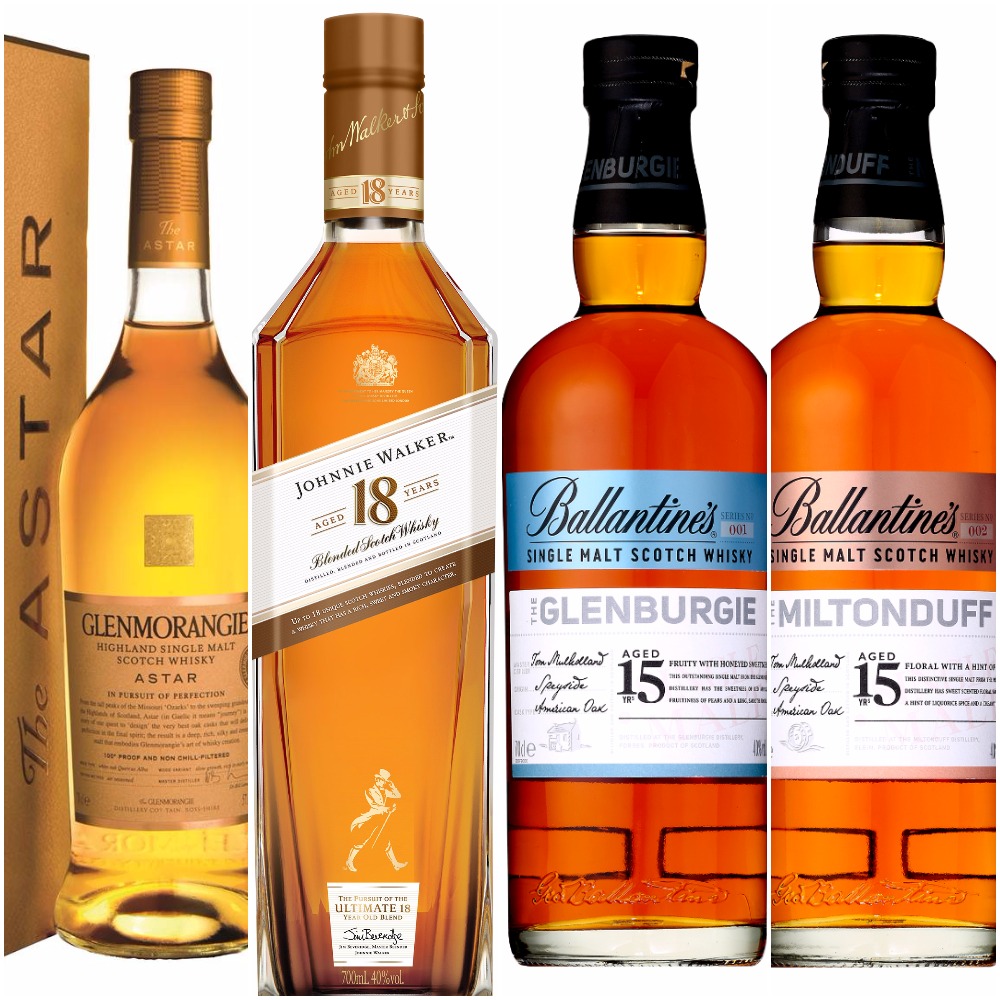 Hi there! I created and run nomunication.jp. I've lived in Tokyo since 2008, and I am a certified Shochu Kikisake-shi/Shochu Sommelier (焼酎唎酒師), Cocktail Professor (カクテル検定1級), and I hold Whisky Kentei Levels 3 and JW (ウイスキー検定3級・JW級). I also sit on the Executive Committees for the Tokyo Whisky & Spirits Competition and Japanese Whisky Day. Click here for more details about me and this site. Kampai!