Rockland Distilleries got started in Sri Lanka back in 1924 by Carl de Silva Wijeyeratne, deep in the midst of British colonial rule. It's a family-run distillery that is still privately owned and operated — and now it's environmentally friendly as well, with a LEED Gold certification since 2012. The distillery was established specifically to make high quality Arrack for the first time in Sri Lanka's history. Over time they've branched out into other spirits categories.
Here in Japan, Okinawa-based Blue Habu Trade Group, has been importing Rockland's products since March 2017. They have provided samples for the below reviews — thanks!
Preface: what is Arrack?
One would be forgiven for thinking it's just a different spelling of the Arabic arak, but that's usually not the case. Arrack is made in Southeast Asia and can be made from fruit, sugarcane, or in Sri Lanka's case, sap from coconut palm trees. Arak, on the other hand, typically comes from grapes and is flavored with anise. "Arak" comes from the Arabic word for perspiration, while "Arrack" comes from the Indian word for Areca nut.
Back to Sri Lanka. The country's claim to beverage fame via the world of arrack is distilled from the sap of coconut flowers. One of the great parts of coconut sap is that it's extremely high in both yeast and sugar. In Sri Lanka's climate, after being collected by the "Toddy Tappers," this means you can basically just leave it outside and it becomes alcoholic. And not just a little–it hits 4% abv within 2 hours, and 5-7% abv in a day! That puts you only two distillations away from arrack at 60-90% abv!
This brings us to our first offering from Rockland Distilleries.
Ceylon Arrack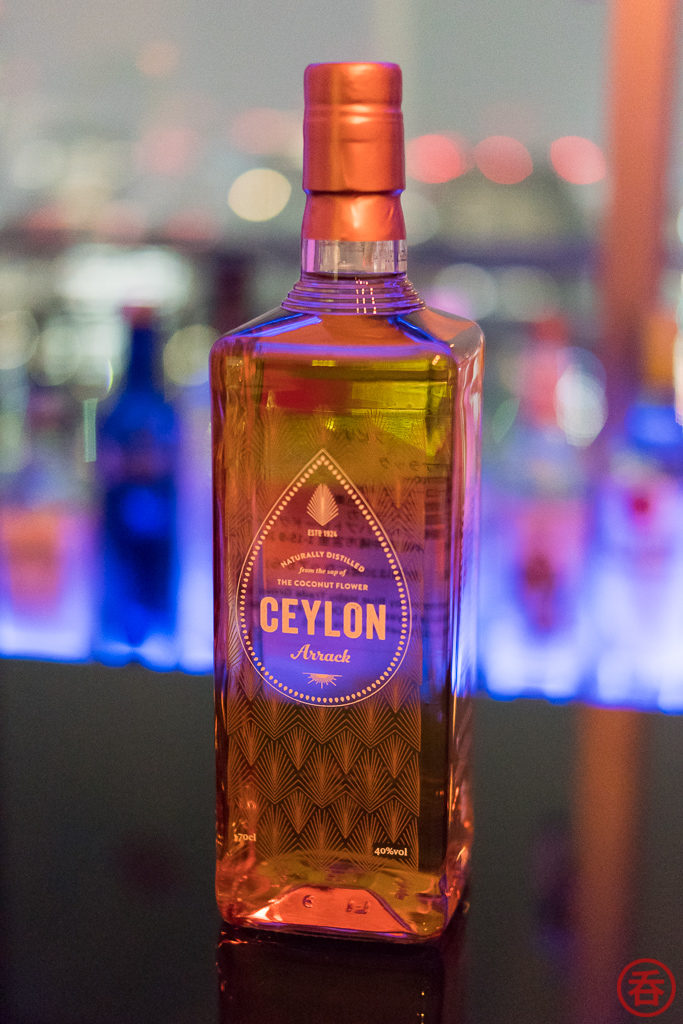 Ceylon Arrack keeps the namesake of Sri Lanka when it was under Dutch and British rule. This is the arrack described above, but after distillation, it's rested in Halmilla wood (from a local species of a flowering, fibrous evergreen, grown by Rockland themselves). The official site gives an overview of the fully manual process of creating the spirit, but one thing I found particularly interesting is the fact that a 700ml bottle of Ceylon Arrack requires the sap of only 4-6 trees. After distillation and resting for an unspecified length of time–I'm guessing not long, it's Sri Lanka–it's finally bottled at 40% abv in the UK.
On the nose the spirit obviously has plenty of coconut going on at first, but we've also got some butter notes hiding underneath. If you're looking for something like coconut rum in the body, you won't find it. Instead you'll find honey and florals, with a strong citrusy finish.
I won't claim to know a lot about Halmilla wood, but it's clear that this spirit has spent time with lignins and lactones. Despite the fact that it's distilled from coconut tree sap, it doesn't overpower with sugary coconut like a certain other liquor in a white bottle. I could easily see this standing in for a lighter rum and going great with citrus mixers or even something to bring a bit more depth, like vermouth. I will have to ding it a bit though, as I'd prefer something a bit more aged, for more character. Bring me the sipping arrack version, Rockland!
Rating: B+
Purchase from Blue Habu Trade Group
Colombo No7 Gin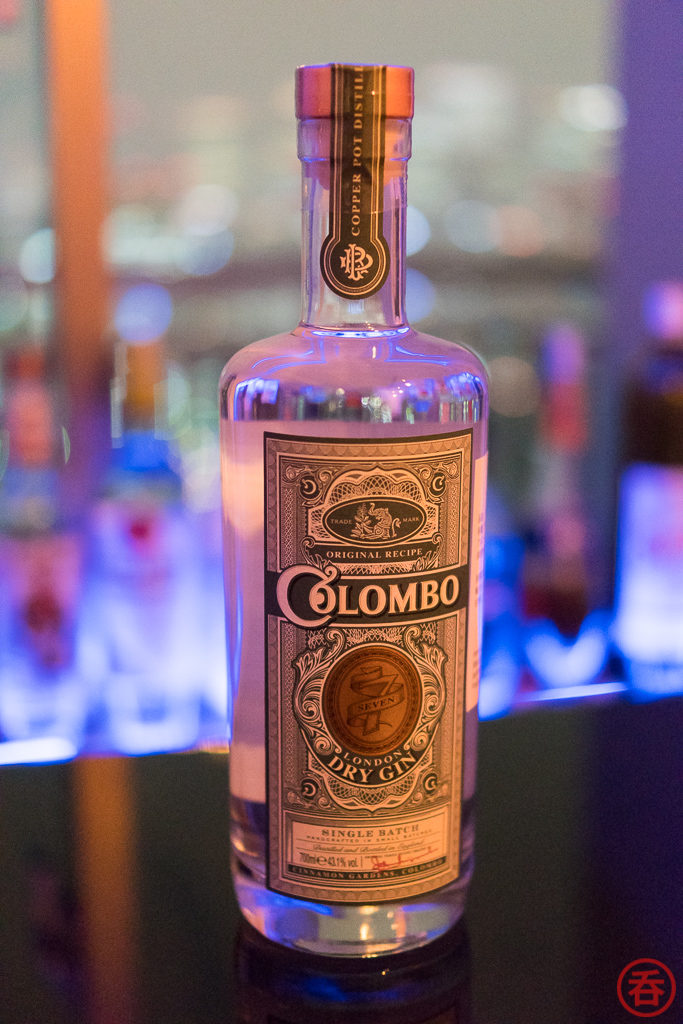 Moving into more traditional spirit categories, up next is Colombo No7 Gin. Named after the Sri Lankan city where Rockland Distilleries is located, it's a "distinctly Sri Lankan take on a London Dry Gin." What exactly does that mean? Well it's a gin obviously, so let's see the botanicals. The four native ones are ginger root, cinnamon bark, curry leaves, and coriander seeds. That's met with a more standard lineup of juniper, liquorice, and angelica. Bottled at 43.1% abv.
The history of this one is interesting. The company has been using the same recipe for the last 70 years. Wait what, they've been making gin in Sri Lanka for 70 years? Not exactly. This thing called WW2 happened. The British needed troop supplies, one of which was of course gin, but trade routes were closed off. Rockland created a gin, though at the time, it wasn't legally "gin" because the British government simply didn't believe it was possible to make good gin outside of England. After some lobbying and a tangible, decent gin — Rockland's lobbying eventually earned Ceylon the right to use the official British government's "Ceylon Made Foreign Liquor" label. There's a bit more to the story of this particular spirit though. This gin is actually a revival of that old recipe, and while the botanical bill remains the same, it's distilled and bottled in the UK. Let's get real, this is 2017. To Rockland's credit, the label clearly says "Distilled and Bottled in England," and they certainly aren't calling it "Sri Lanka Gin."
Jumping right in, I found that curry with my first whiff. But after that it's all textbook London dry gin. On your tongue you get some quite deep cinnamon that complements the cardamom and juniper to the perfect balance, giving an overall earthy and tropical herb garden feel. But, like many gins, tonic really makes this one shine. That cinnamon and curry serve to bring some entirely new characters to your regular gin & tonic game, and the licquorice takes it over the top. Japan is experiencing a gin boom in 2017, but Sri Lanka has made it clear that it's already had the formula for decades.
Rating: A-
Purchase from Blue Habu Trade Group
Rockland White Rum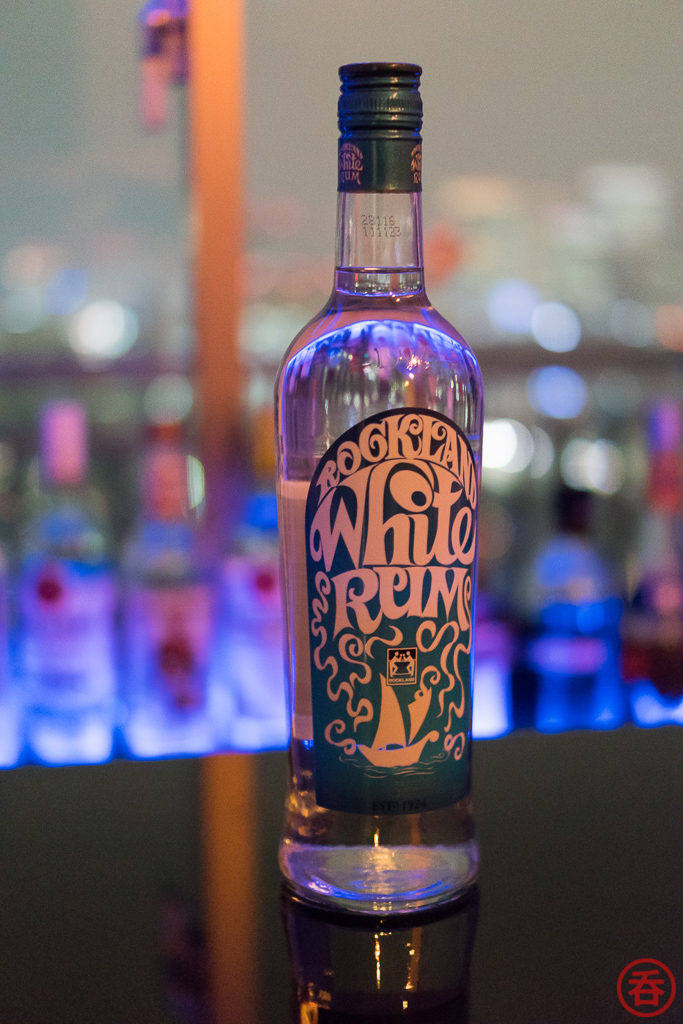 Rockland describes their White Rum as light-body, with fresh sugarcane. Note that they say sugarcane here, not molasses, so from the get-go we're dealing with something I'd usually call rhum instead.
The nose left me quite confused. Am I about to get a mouthful of sugarcane? It's a nearly overpowering blast of sweet sugar, with a hint of caramel, like that smell you get walking by a fudge shop. Instead I was pleasantly surprised to find that the body here is actually quite smooth and drastically better balanced than my nose would leave me to believe. Yes that sugar note does linger quite prominently in the body, but it ends up being nicely offset by gingerbread and chocolate towards the end.
Rating: B-
Purchase from Blue Habu Trade Group
Rockland Dark Red Rum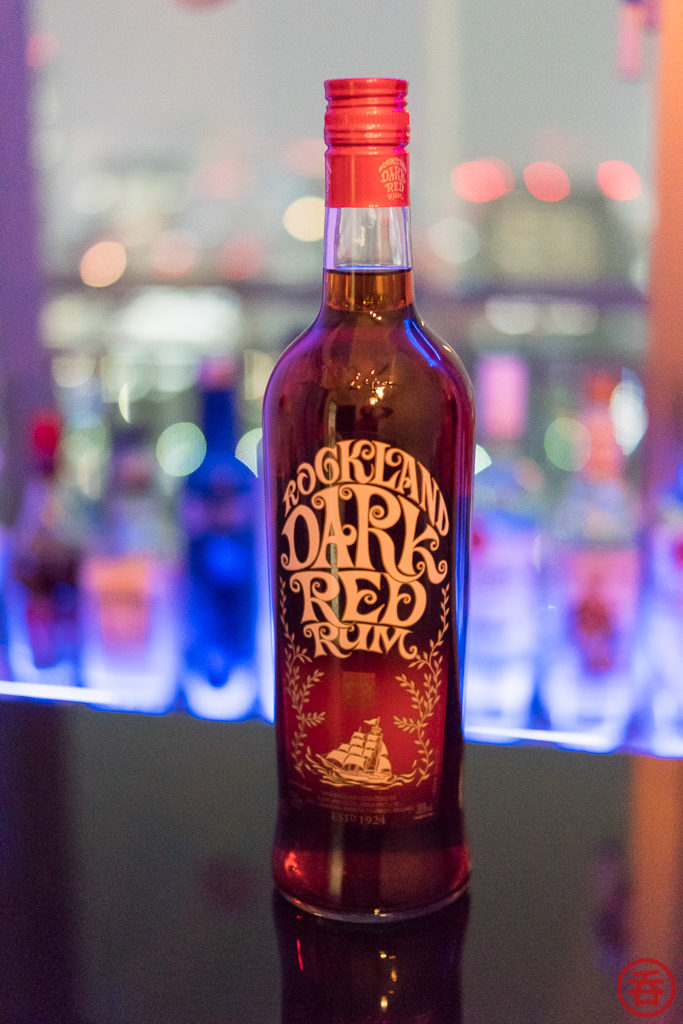 The final product to review is Rockland's Dark Red Rum. For better or worse, when someone says "Red Rum" I immediately think of this crap, featured in drinks like the timeless classic "Bling-Bling." In Jamaica though, Red Rum is a Rum & Redbull. From a technical standpoint there's a category of Jamaican rum that's aged in "cherry" oak barrels that gives rums a red tint. So which is Rockland is trying to recreate here?
Thankfully, it looks like the latter. This is a full-body Jamaican style dark rum, which absolutely is a deep dark red. Jury's out on exactly how many years this is aged, or in what kind of wood, especially since they've added coloring per the label, but I'm doubting they've just aged the above White Rum to get here. Instead we open with a nose of prunes, raisin, and vanilla. Hell, let's just call it rum raisin. Inside we launch into raisin and chocolate, then finish up with a nice and heavy vanilla highlighted by caramel. I can't quite spot it but there's also cinnamon, guffawing at me from somewhere inside.
"Dark rum has to be aged for X years to be called dark rum," said nobody ever. That's pretty evident here as while there is some complexity, it's probably coming from flavoring rather than any kind of wood. In this price range though it's easy enough to excuse, so if you're just looking for something to give your rum & coke an affordable uplift, this is a decent option.
Rating: C+
Purchase from Blue Habu Trade Group
Hi there! I created and run nomunication.jp. I've lived in Tokyo since 2008, and I am a certified Shochu Kikisake-shi/Shochu Sommelier (焼酎唎酒師), Cocktail Professor (カクテル検定1級), and I hold Whisky Kentei Levels 3 and JW (ウイスキー検定3級・JW級). I also sit on the Executive Committees for the Tokyo Whisky & Spirits Competition and Japanese Whisky Day. Click here for more details about me and this site. Kampai!