Not every shochu distillery in Japan focuses entirely on handcrafted, traditional shochu. Some distilleries make a massive amount of the stuff. Today we take a look at Inoue Shuzo, one of Miyazaki prefecture's higher volume makers. 
I
have said it before but I'll say it again: Japan makes an absurd amount of shochu! With sales of 1 billion JPY in 2015, Inoue Shuzo ranked as one of Japan's top 50 shochu makers in terms of sales revenue in 2015. For comparison's sake, the #1 shochu maker
that same year
–another Miyazaki maker, Kirishima Shuzo–did about 59 billion JPY in revenue.
Japan's National Tax Agency says that overall, they saw 700 million liters of shochu in 2020. Just to put that into perspective, Kentucky alone makes just under 600 million liters of Bourbon per year. Brazil does about 800 million liters of cachaça. While that all pales in comparison to say, baijiu, you can see why shochu is a huge part of Kyushu's culture.
And Miyazaki prefecture is Japan's top producer of honkaku shochu, as it has been for the past seven years.
Inoue Shuzo traces its history back to 1894. They were the first company in Japan–and thus the world–to use all vacuum distillation for potato shochu, beginning in 1983. In 1993, their on-site spring water source was designated as one of the top 21 cleanest in the prefecture, and their best-selling "Obisugi Sawayaka" brand is made entirely from that water. "Sawayaka" means soft, and the company credits the soft profile of their shochus to that spring water. Considering it's standard for shochu in Miyazaki prefecture to be bottled at 20% abv rather than 25% abv standard in the rest of Japan, Inoue Shuzo's Obisugi goes down almost too easily.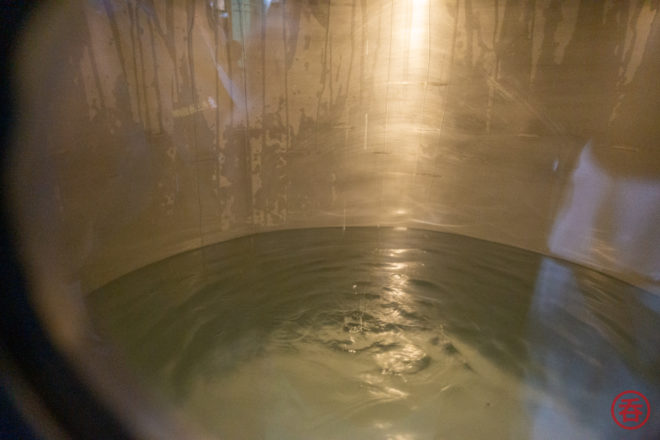 But what really strikes you about the distillery is that it feels like a factory! Distilleries throughout the world–especially whisky ones–tend to shy away from that kind of industrial image, but to reach an output of a certain scale, I think it's almost unavoidable. Inoue Shuzo's barley shochu uses about 2.7 tons of barley per batch, for example.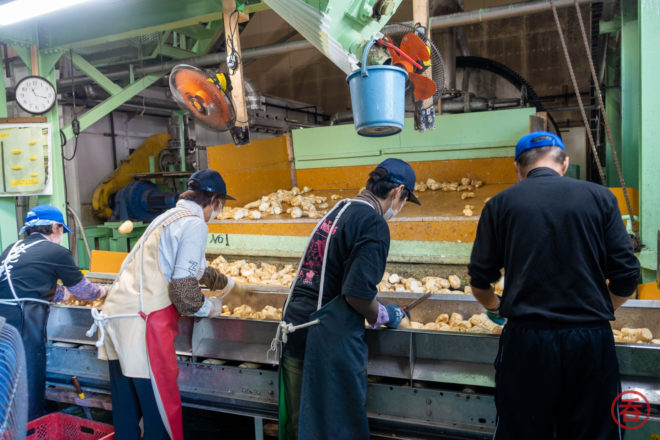 The shochu operation is one thing, but there's an on-site sturgeon farm as well for making caviar. Yes, caviar, and the company's "Hinata Caviar" costs about 9000 yen for 20 grams. Certainly not the world's cheapest caviar, but not the most expensive, and only Inoue Shuzo's sturgeon spend their lives in that spring water.
Miyazaki's shochu scene offers a huge variety of flavor profiles, coming from differing ingredients, approaches to koji and fermentation, distillation, and of course maturation. But at the end of the day, all of that is result of the decisions of the people behind the production. As the years go on, Miyazaki will continue to deliver innovation while honoring traditions that have been passed from generation to generation.
Hi there! I created and run nomunication.jp. I've lived in Tokyo since 2008, and I am a certified Shochu Kikisake-shi/Shochu Sommelier (焼酎唎酒師), Cocktail Professor (カクテル検定1級), and I hold Whisky Kentei Levels 3 and JW (ウイスキー検定3級・JW級). I also sit on the Executive Committees for the Tokyo Whisky & Spirits Competition and Japanese Whisky Day. Click here for more details about me and this site. Kampai!