Another stealth release out of the Kyoto Distillery: Ki No Bi Edition G, aged in ex-Henri Giraud Champagne Barrels.
Seems that the idea came out of a recent visit by Claude Giraud, 12th generation winemaker at the Champagne house of Henri Giraud, to the Kyoto Distillery. Some barrels were later flown from Henri Giraud to the Kyoto Distillery, where after an "optimal" maturation, the Ki No Bi is bottled at 48% abv. This is supposed to give it a fresh fruitiness that makes it good with soda, or better yet, in a French 75.
Like the recent Ki No Bi Edition K, this one appears to be an online-only release. This time around though it's Rakuten instead of Amazon. Also like Edition K, it comes with a hefty price tag: 8980 yen after tax is the cheapest price I'm seeing at the moment. Shipments begin on February 5!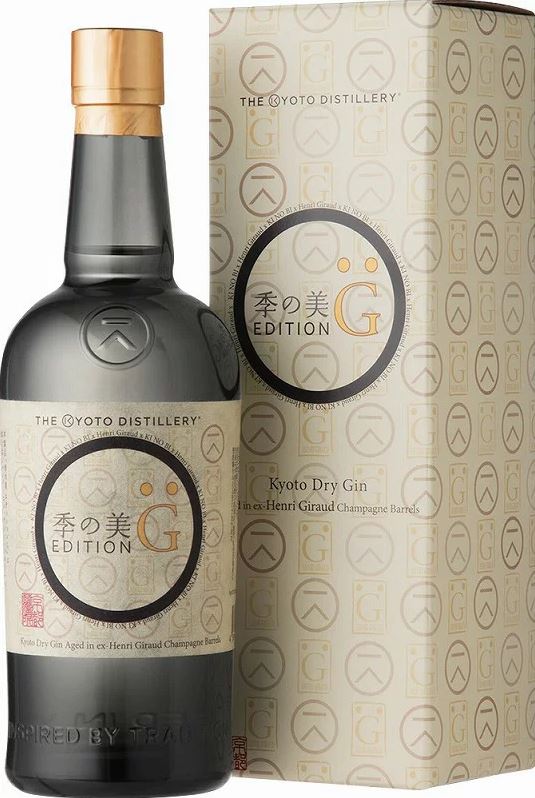 Hi there! I created and run nomunication.jp. I've lived in Tokyo since 2008, and I am a certified Shochu Kikisake-shi/Shochu Sommelier (焼酎唎酒師), Cocktail Professor (カクテル検定1級), and I hold Whisky Kentei Levels 3 and JW (ウイスキー検定3級・JW級). I also sit on the Executive Committees for the Tokyo Whisky & Spirits Competition and Japanese Whisky Day. Click here for more details about me and this site. Kampai!