There's a new Japanese craft gin out since last Friday, dubbed "The Inland Sea Setouchi." It brings together botanicals from across the various prefectures that surround the renowned Seto Inland Sea.
The new gin appears to be some sort of collaboration that involving three separate players in the Japanese bartending scene: Okayama Distillery makes the gin, Shinanoya is selling it, and that all appears to have been orchestrated in part by the owner of Shibuya's Bar Caol Ila, Kobayashi-san.
Here are the botanicals and their origins:
Ginger from Hiroshima
Sansho from Hiroshima
Coriander from Okayama
Yuzu from Tokushima & Ehime
Lemon from Ehime
Grape from Okayama
Tea from Okayama
Kombu from Tokushima
Kuromoji from Okayama
That's quite the mashup! It's available for purchase at both Shinanoya shops and at their online shop, 4968 yen after tax. 46% abv, 700ml.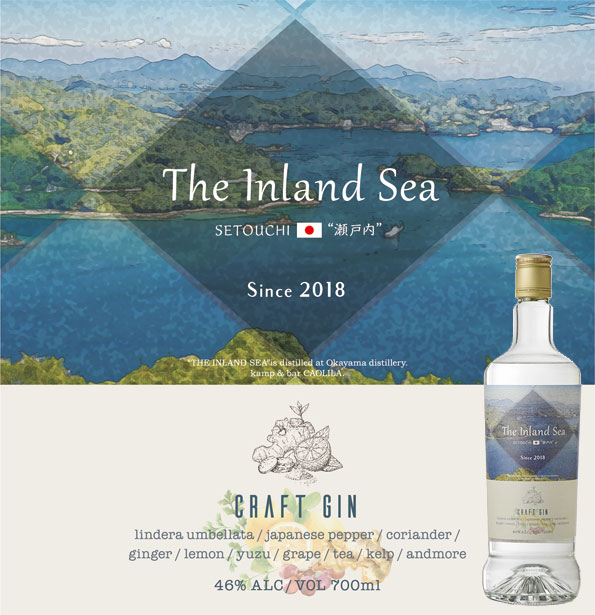 I'm Whiskey Richard, and I am the founder of nomunication.jp. I've lived in Tokyo for over a decade, and I am a certified Shochu Kikisake-shi/Shochu Sommelier (焼酎唎酒師), Cocktail Professor (カクテル検定1級), and I hold Whisky Kentei Levels 3 and JW (ウイスキー検定3級・JW級). Click here for more details about me and this site. Kampai!