Scotch bottler Blackadder has a new release coming up, this time a Chichibu 4yo cask, marking their third release for a Japanese whisky. And it has a hell of a descriptive name, "BLACKADDER Chichibu 4yo Virgin American Oak Barrel Cask No.2862 63%."
Anyway, previous releases were a sherry cask and cognac cask, and this time around they're using a completely fresh virgin American oak cask. Spending only 4 years in the cask, it must have been a good one! Tasting notes are not yet available. Gaiaflow will be sending out details of the release to their email magazine members, so if you're not already signed up, do so by 5PM JST on June 20. They've also announced that it will be "on display" at Sunday's Whisky Talk Fukuoka, but not available for sampling. The official release date looks to be June 26.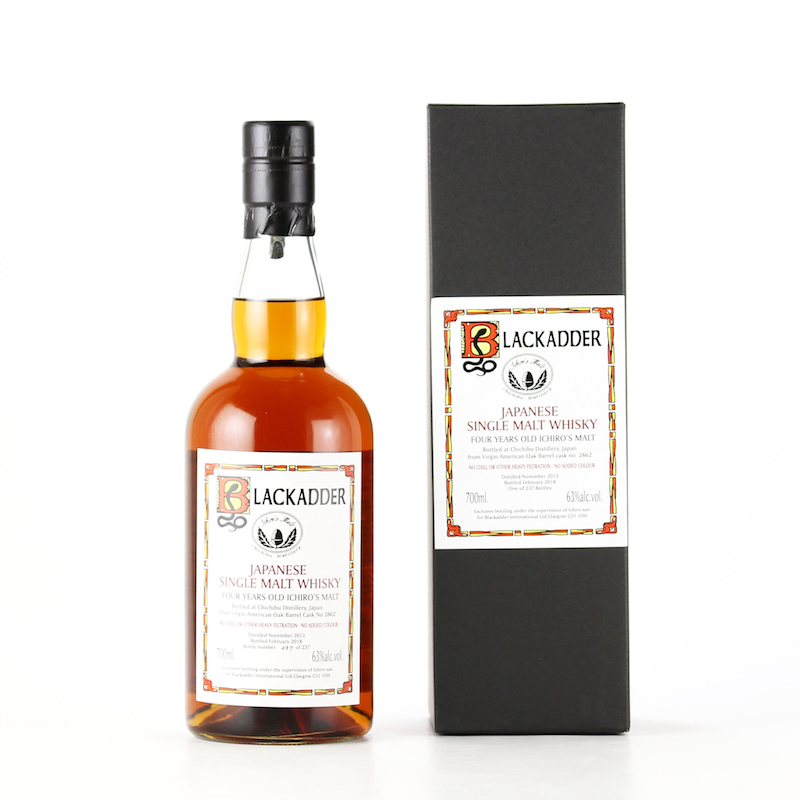 I'm Whiskey Richard, and I am the founder of nomunication.jp. I've lived in Tokyo for over a decade, and I am a certified Shochu Kikisake-shi/Shochu Sommelier (焼酎唎酒師), Cocktail Professor (カクテル検定1級), and I hold Whisky Kentei Level 3 (ウイスキー検定3級). Click here for more details about me and this site. Kampai!